Chelsea Clinton Wedding Details
5 More Details About Chelsea Clinton's Wedding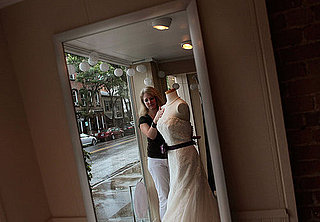 The more I learn about Chelsea Clinton's lavish wedding, the less jealous I am. She may be having one of the most expensive parties ever, but that comes with a whole other price tag.
Airspace overhead will be closed, so paparazzi will have to hunt for pictures the old-fashioned way — from a bush. We gave you some early details at the beginning of July, but they've continued to leak as the day approaches. Here are five things we don't really need to know, but want to anyway.


Now until we get some pictures, here are some other first daughter weddings to ogle.