Chelsea Clinton Wedding Details
5 More Details About Chelsea Clinton's Wedding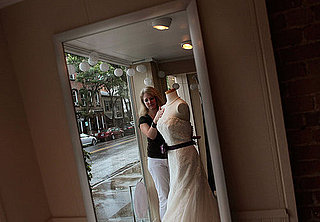 The more I learn about Chelsea Clinton's lavish wedding, the less jealous I am. She may be having one of the most expensive parties ever, but that comes with a whole other price tag.
Airspace overhead will be closed, so paparazzi will have to hunt for pictures the old-fashioned way — from a bush. We gave you some early details at the beginning of July, but they've continued to leak as the day approaches. Here are five things we don't really need to know, but want to anyway.


A "traditional" wedding: Not that I was expecting "exotic animals" or "fireworks," but a top wedding planner ruled it out. She says the Clintons aren't extravagant.
Except when it comes to bathrooms: Chelsea has rented four to six high-end porta-potties for the occasion, which are estimated to cost $15,000.
And the price tag: With three separate caterers — one for a cocktail hour, main meal, and late-night snacks — the meal is rumored to cost $1,500 per head. Wedding planners familiar with high-end weddings estimate Chelsea's will definitely top $2 million.
A star-studded guest list: While President Obama wasn't invited, Oprah, Barbra Streisand, Steven Spielberg, and Ted Turner were and are expected to be among the 500 guests. Political heavyweights, like former British Prime Minister John Major, will be in attendance, too.
Vegan menu: Chelsea is vegan and allergic to gluten, so there will be vegan, vegetarian, and gluten-free menus along with a grass-fed beef option.
Now until we get some pictures, here are some other first daughter weddings to ogle.