Chelsea I Want My Flannel Back
Website du Jour: Chelsea I Want My Flannel Back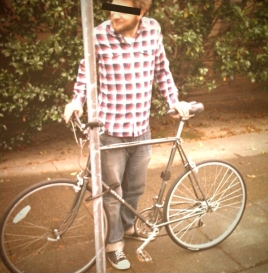 Borrowing. We all know how it works. It's the returning that trips up so many people. If you've ever offered up something you love only to never see it again then you can take your latent anger and renew at Chelsea I Want My Flannel Back. There scorned givers write borderline-crazy letters to takers past, asking for their "it" back.
It began with Jon. He wants his flannel back from Chelsea. I am pretty sure that's her real name, which is what is so great about this site. Long rambling letters detail nights from months and years and decades ago that don't say "I want it back" as much as "I forget nothing and am not embarrassed by that."
What's your flannel?