China to Put Marriage Database Online
China to Introduce a More Sinister Wedding Registry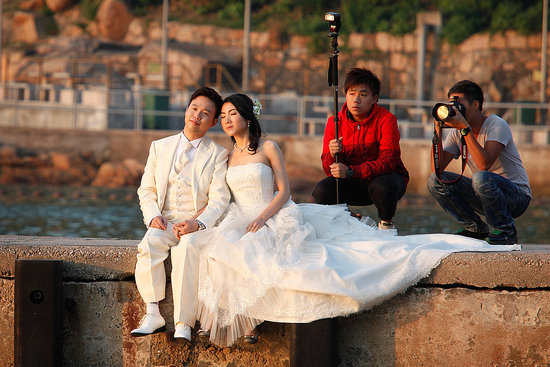 Like common sex offenders in the US, China will soon list all married people in an online database. Not so you can remember to send an anniversary card, but so singles can make sure the object of their affection doesn't belong to someone else. Or does! Some people are into that.
Beijing and Shanghai plan to put the names of all married people online this year and the entire country by 2015. As China becomes wealthier and citizens are more mobile, it's become a "strangers' society" that, officials believe, fosters cheating. Divorce was up nine percent from 2008 to 2009, and 20 percent of men and 3.9 percent of women admitted to having extramarital affairs in 2005.
I doubt it will stop affairs as much as it will change how people have them. Who knows? China may create the first black market of fake IDs for the over-21 set.