Chinese Lingerie Company Reveals Bizarre Princess Di Ad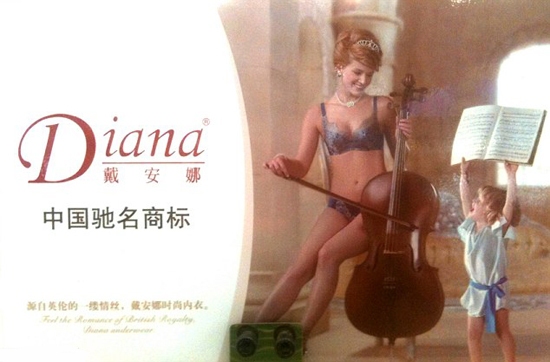 Wearing nothing more than her tiara, royal jewels, and lingerie, Princess Di plays the cello while what appears to be a ginger Prince Harry holds her sheet music. My first question when looking at this ad made by Chinese lingerie company Jealousy International: did Diana even play the cello? No, according to my research. In a way this absolutely surreal ad is genius. How could anyone even think of it! But then the copy gets creepy: "Feel the romance of British royalty." We know royal families have a reputation of inbreeding, but I'm sure they would find nothing romantic about a mother practicing her music sans clothes in front of her child.
Since yesterday marked the 13th anniversary of Princess Diana's death, the ads from China have caused quite a stir in England. Do you find the ads offensive or just bizarre?