Chinese Town Will Only Hire Female Police Officers Between 18 and 23
Chinese Town Hopes to Fight Crime With Youthful Glow
If you want a law enforcement job in Chengdu, China, you'll need to be a woman between 18 and 23, attractive with a good temperament, and over 5'2".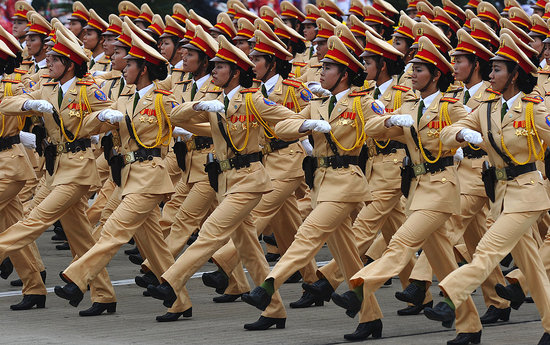 The local government says its ladies-only hiring policy is to soften up the police force's image, since it's currently described as thuggish. However, that does not explain why women will be forced to retire at age 26, so its human resources director attempted to. "Having them leave at 26 is for their sake," he said. "When they get older, they will get married and have children so it will not be convenient for them to do such work."
The only problem, besides the obvious lack of age-discrimination and equal-opportunity laws, is when the government condones a beauty privilege, private companies follow. Like Zhengzhou Electric Bike Company, which explicitly asks for a sales assistant to have "a smile to topple the city" and measurements of 36-22.5-36. It's become such an epidemic that a cosmetic surgery hospital in Shanghai estimates half of its customers in 2009 underwent surgery for the sake of their careers.