Chlamydia and Syphilis on Rise
Two Surprising STDs on the Rise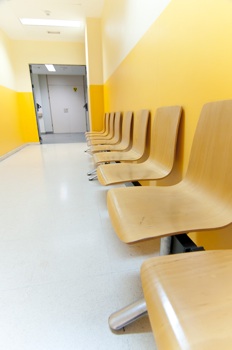 Yesterday the Centers for Disease Control announced two of the three STDs it tracks are on the rise. While gonorrhea continues its steady decline to all-time lows, dropping another 10 percent last year, chlamydia and syphilis rates are ticking up.
Chlamydia, which is rampant among young people but curable with antibiotics, surprises me far less than syphilis, which I thought was contained to Charles Dickens's novels and the crazy lady in the attic of Jane Eyre. But, actually, it rose 39 percent since 2006.
Unfortunately, STDs travel in subgroups as different races, ages, and sexual orientations are at different risks. While gonorrhea is on the decline among the whole population, the rate among blacks is 20 times higher than whites and almost 10 times higher than Hispanics. Young black women, 15 to 24, are most affected by chlamydia, while men who have sex with men account for nearly two-thirds of syphilis cases.
Whether you're in a high-risk group or not, it seems like concern about STDs has been on the decline for the last decade, even as people are more likely to get an STD from an ex or friend with benefits. Would you say you're more worried or less?