Choosing a Dating Site
One Size Does Not Fit All: Choosing a Dating Site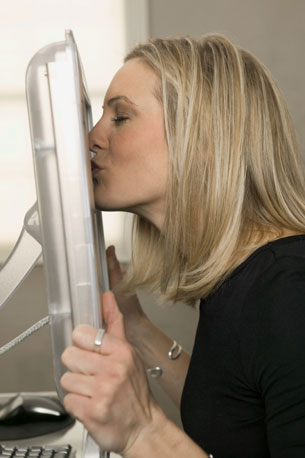 We all know a couple who met online and went on to have a truly twenty-first century romance. But with the multitude of dating sites out there, how do you find "the one" that's right for you?
Whether you're looking for everlasting love or casual dating, there are a ton of options today. Specific sites cater to personality traits, body types, or religions affiliations. Larger sites like Match and OkCupid have what seems like endless questionnaires to fill out. Some are free and others come with a whopping bill.
The trickiest part of the equation seems to be how to find the site that is able to attract whom you're looking for and makes you feel comfortable. Do you focus all your attention on one site or spend time simultaneously on a few to weigh out the prospects?
I'm interested in what works and what doesn't. Have you tried online dating? Have you actually met a potential match in person? What are the pros and cons of the dating sites you've tried? Let's figure this out. Comment your experiences below!