Christian and Gay Young Adult Novels Promote Empowerment
New Wave of YA Novels Preach Empowerment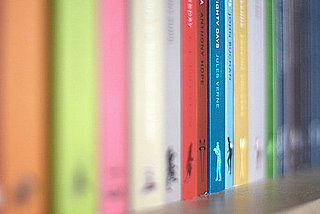 Two new trends in young adult publishing were praised today — gay characters with real problems and Christian novels with feminist messages.
Though Christian publishers typically blacklist racy words and themes, female empowerment (let's put Twilight's teen marriage aside) seems to be on the do list. Old-fashioned ideals are still preached but not for the same, old reasons. Major careers like international law are pursued, and modesty is seen as practical, like the protagonist who opts for a one-piece swimsuit because she's wearing it to swim. Bible quotes like "the image of God" may be used, but it's usually to reinforce positive body images.
Meanwhile, gay characters are having a moment, too. Though many high-school librarians aren't willing to stock their shelves with gay-themed literature, bookstores aren't shy at all. Sales have assured that.
Will Grayson, Will Grayson, a novel about a gay and straight 16-year-old boys, living separate lives, debuted on the New York Times children's bestseller list and became a microsensation on Twitter. Its success, though, seems to lie in its resistance to stereotype gay characters and just be well-done.
"It's still very frustrating. I don't think that there's many characters out there that I can personally relate to and they're generally more stereotypes," said 20-year-old college student Andrew Casasanta. "It's important that this book (Will Grayson, Will Grayson), while having gay themes front and center, was written well."