Christian Louboutin Says High Heels Are Orgasmic
Christian Louboutin Shares His Orgasmic High Heel Theory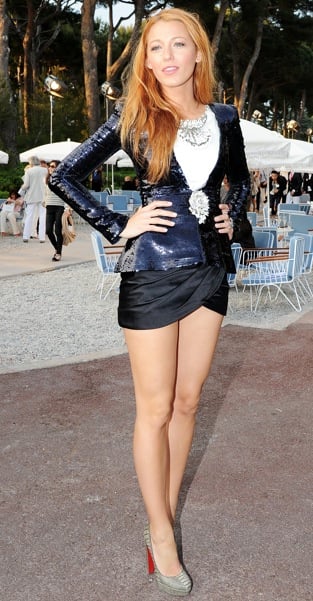 "What is sexual in a high heel is the arch of the foot, because it is exactly the position of a woman's foot when she orgasms," explains iconic high heel maker Christian Louboutin. That's what a female French academic told him anyway! Speaking to a British paper, the shoe designer said his stylish stilettos have practical sex appeal.
If you ever had doubts about pounding the pavement in pumps, you should consider this. According to Louboutin, "putting your foot in a heel, you are putting yourself in a possibly orgasmic situation."
It might sound ridiculous, but I'm sure many women can relate when he says a high heel creates an opportunity for seduction that doesn't exist for men, and that a pair of shoes gives a woman the power to be "sexy, charming, witty, or shy." There must be something to it, otherwise, why would any woman wear potentially uncomfortable shoes! Have you had a sexy shoe experience, or just pain?