Christina Hendricks in November's Harper's Bazaar
Body Fatigue: Christina Hendricks Is Not the Only Size-14 Beauty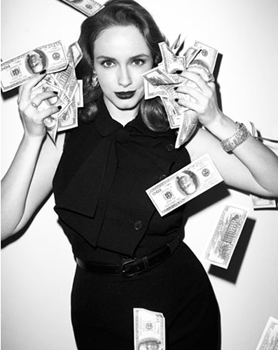 I am so devoted to Mad Men that it's probably considered offensive in some cultures. I love Joanie, her hillsides, and what her character has done for women and body image. And while writers put words in her mouth, Christina Hendricks delivers them to biting perfection.
Yet in seemingly every interview lately, she's gushing over the positive effect her body has had on women. In November's Harper's Bazaar, she discusses her mass appeal. "Women hit on me. My husband thinks it's so odd that so many women hit on me." But things get odder when gay men do, too. "They say to me, 'Well, I'm not straight, but if I was . . . '"
To be fair, she's not asking the questions or writing the stories, so the media probably deserves the real wag of our fingers. But for a woman who said, as recently as February, she'd talk about anything but her body, I question what's up. Her confidence? Or the media's insatiable interest?