Christina Hendricks Says Her Mom Helped Her Celebrate Her Body
Did Your Mother Impact Your Body Image?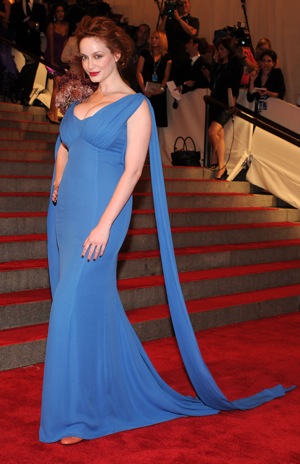 Moms can give the best advice. For Mad Men bombshell Christina Hendricks, that advice included the idea that women should celebrate their bodies. She told Health magazine:
"I guess my mom raised me right. She was very celebratory of her body. I never heard her once say, 'I feel fat.' Back when I was modeling, the first time I went to Italy I was having cappuccinos every day, and I gained 15 pounds. And I felt gorgeous! I would take my clothes off in front of the mirror and be like, 'Oh, I look like a woman.'"
Some daughters aren't as lucky. If a mom regularly complains about her diet or makes self-deprecating comments about her weight, it could influence her daughter to do the same when she grows up. What was it like for you?