Cities Where Women Marry Young
5 Cities Where Women Marry Young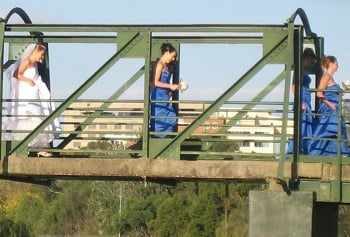 In cities where the ladies are scarce, women receive and accept marriage proposals at a younger age.
An evolutionary psychologist at the University of Michigan analyzed census data on marriage age and gender imbalances in the US's 50 largest metro areas. After calculating the number of sexually available men and women and controlling the data for income and race (though not cities with large gay, male populations), it was clear women marry earlier when they're a precious resource.
In 2008, the average age for women to marry in the US was 25, yet in many states the average is a few years older. Find out where it happens near the quarter-century mark below.


Salt Lake City, average age 23.2
Las Vegas, average age 24.5
Phoenix, average age 25.0
San Diego, average age 25.9
Austin, average age 26.2
Are you surprised?


Source: Flickr User f10n4