Cohabitation in America
A History of Shacking Up in America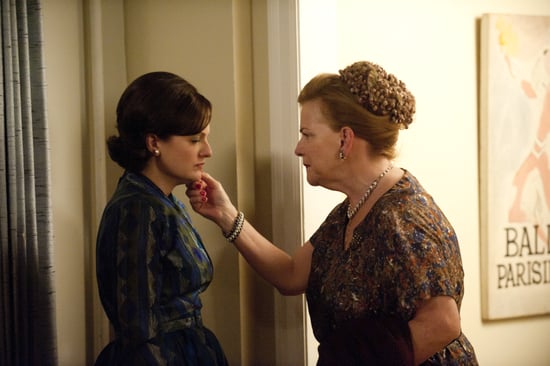 "He's using you for practice," Peggy Olson's Catholic mother warns this week on Mad Men. Mrs. Olson isn't too pleased that her working-girl daughter has decided to "live in sin," as the elder Olson describes it, with her boyfriend Abe. Modern American women with traditional parents may find the disapproval over moving in together familiar, but compared to the 1960s, society in general has become much more accepting of cohabitation.
In 1960, only 439,000 American couples lived together without a ring. After the sexual revolution of the '60s it only rose to 523,000 in 1970. Yet by 1980 the figure tripled to 1.5 million couples, according to the census. Today, 7.5 million unmarried American couples live together. Those very different figures give context as to why someone like Joan would call Peggy "brave," but also consider that before 1970, cohabitation was technically illegal. Today, Mississippi, Virginia, Florida, and Michigan still have laws on the books, but they're rarely enforced.
Despite her rebellious ways, we still see Peggy adopting some of the habits of a homemaker on Mad Men. Dressed in an apron, she makes a ham for Abe, his favorite. She even has a portrait of John F. Kennedy hanging in her home, just like her mom. But back then, couples who lived together weren't necessarily on their way to marriage. In the 1960s and '70s the minority of couples who "shacked up" saw it as a progressive statement against marriage and viewed living together an end in itself.
Today, it's often regarded as a step toward marriage; the higher divorce rate may explain the desire to test things out first. In 2002, the National Survey of Family Growth found that 65 percent of unmarried couples who lived together in fact got married within five years. So as cohabitation becomes mainstream in America, many of those couples still see a trip down the aisle as their path toward happily ever after. They'll just practice, often with each other, first.