College Missed Connections
Cute and Crazy College Missed Connections
College isn't just a place for virgins trying to get laid or random one-night hookups. No, students are honestly, genuinely trying to find love. OK, maybe that's only a teensy bit true, but a scan of Craigslist Missed Connection listings from campuses reveal that students across the country are looking for a little companionship this back-to-school season. From dorm meetings to classroom encounters, here's to lots of college kisses this Fall.
Panda hat on campus -m4w (OSU)
Gotta say thanks to the shorter girl wearing the panda hat on campus today. The hat caught my eye and made me smile and your generously low-cut top kept my attention as I walked by. Made a rough day a little better for a brief moment. Sorry for being a bit nerdy and definitely a perv, but you will likely not come across this anyways.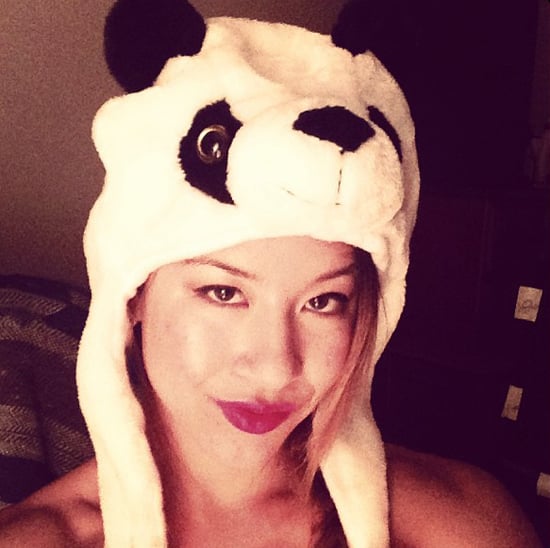 Said "hi" in the hallway first floor UCF AV2 -m4w
You were a kinda thick beautiful girl wearing a short dress with brown and white print. It was just this morning, about 10 minutes ago. Very top heavy, which I love. We both said hello, then I looked back and caught you looking back, too. I was working there, you were going to your dorm room. Would love to see you again! Tell me what I was wearing.
Construction worker at Hofstra Student Center -m4m (Hofstra)
I was washing my hands, you were at the urinal. We exchanged glances, but I didn't say anything. Would like to have done more than glance . . . if you're out there, tell me the question I asked you. I'm back on campus tomorrow.
Keep reading for more college Missed Connections!
To the girl with the One Direction backpack -w4w -22 (FSU campus)
A couple weeks ago I saw you walking around everywhere wearing this little kid's styled 1D backpack. I already thought you were attractive with your short dark hair and glasses, but then when I saw you walking around without any shame rocking that backpack, I knew I wanted to know you. I think you saw me sitting in the union. I had the denim vest and black skirt on. If it's you, message me and maybe I can be the Harry to your Liam.
You bring your kid to class at ONU -m4w -25 (Ada)
Saw you again today with a friend, and your baby (I think?) getting something to eat. I don't attend school with you, but you said hello to me. If you think it's you and you're interested, tell me where we ate.
Studying at Travonna -m4w -27 (Short North)
College sucks sometimes but one thing that makes it kind of worth it was meeting you the other night. We chatted for a bit and thought you were super cute. I wanted to hug you for days but felt ridiculously awkward hugging you on our first meeting. I've also been there a couple more times studying this past week but you weren't there. You're from Pittsburgh and are going to grad school. Email me if you find this and I'd love nothing more than to hang out, study, cook you dinner, and whatever you'd like! Tell me your name so I know it's you. Until then. :-)
Gorgeous asain in Econ -m4w -41 (BCCC)
To the gorgeous asain hottie in my ECON class at Bucks Wednesday nights, thanks. Thanks for making the class worth coming to. You look amazing every night. If you read this, where your hair in a braid tonight.
Move-in RA "supervising" outside Reynolds Hall -m4w (Convocation Way)
I was riding on a bike . . . I passed you 3-4 times today outside Reynolds Hall on campus. You were sitting on the brick wall and I could not build the courage to say more than "supervising huh?" You responded wittily and rapidly and never missed a beat . . . I've been thinking about you all evening/afternoon . . . I know this sounds crazy but I'd really like to meet you "officially" and get to know you better . . . If anyone knows an RA that was assisting/"supervising" the move-ins on campus, PLEASE pass this along . . . I wish I would have caught her name . . .