The Color Red and Attraction
What the Color Red Does For a Man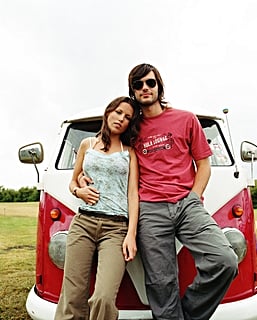 I don't think red is a color men wear much, but they might want to consider it. A series of studies found women are more likely to find a man sexually desirable if he's either wearing red or is bordered by it.
Red has always been associated with power and male energy. The most powerful citizens in Ancient Rome were literally called "the ones who wear red," and even today we have the red carpet. Yet while wearing the color can make a man appear more attractive and powerful, it cannot make him seem more likable, kind, or sociable. Relief!
Scientists believe the association between red and status is so ingrained in us that it's now a biological response. "When women see red it triggers something deep," says Andrew Elliott, the psychologist behind several studies on red and attraction at the University of Rochester. "We say in our culture that men act like animals in the sexual realm. It looks like women may be acting like animals as well."