Common Sexual Fantasies
Sexual Fantasies You Might Have That Are Totally Normal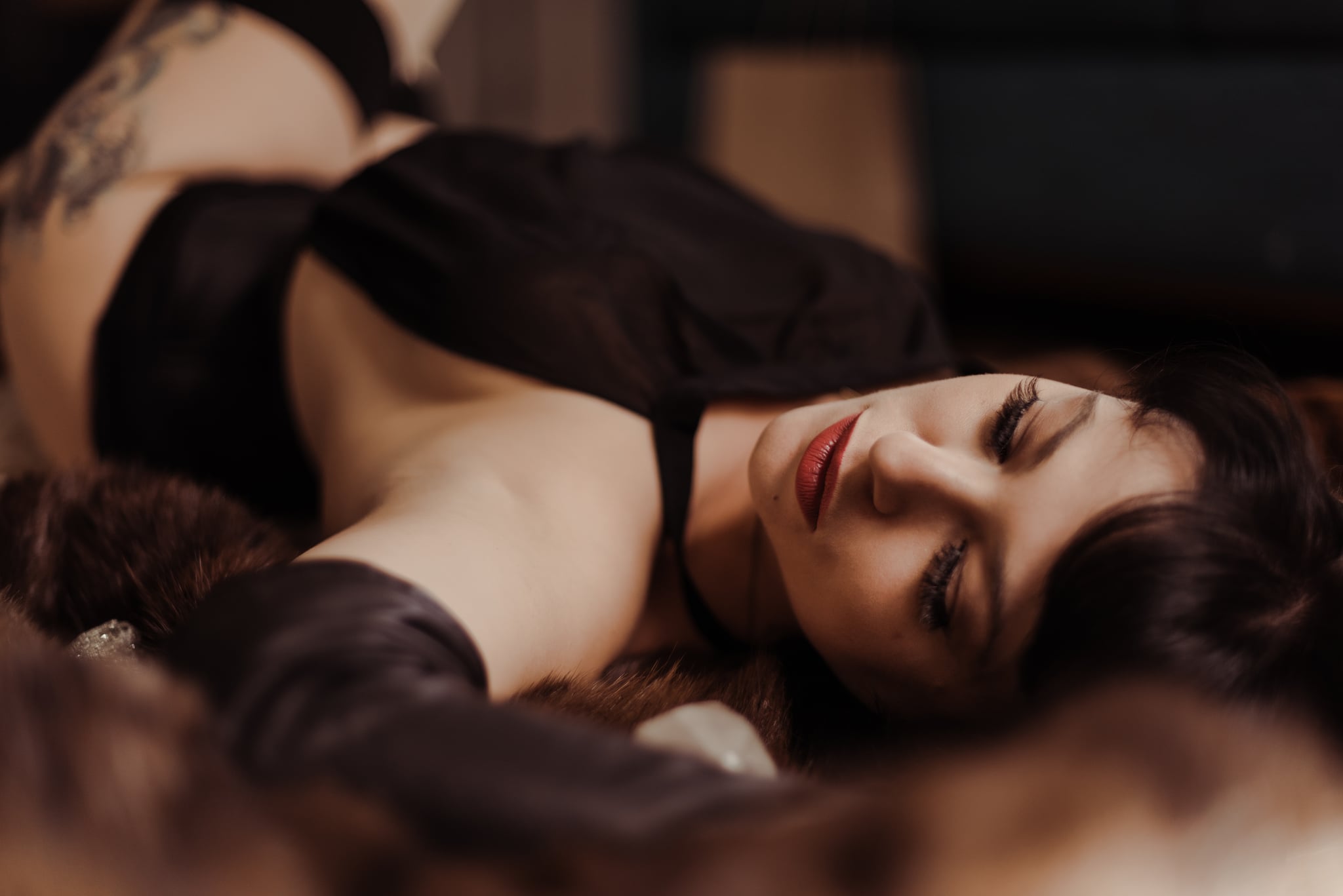 If you get off imagining what it'd be like to spice things up between the sheets, you're really not alone. Having sexual fantasies is very common, and it can include a variety of different activities, fetishes, impulses, and dynamics. Still, no matter the fantasy itself, it's likely to take you outside your comfort zone and on a wild adventure. And whether you're acting it out with just your partner or you're bringing a few other people into the mix, it's bound to be a sexual encounter you'll surely remember. (And maybe want to do again, even.)
Here, a few sex and relationship experts share which sexual fantasies they find to be popular on that bucket list, as well as a few tips for making the most of your experience.
Dominant and Submissive Role Play
Dr. Piper Grant, clinical psychologist, sex therapist, and founder of Numi Psychology, told POPSUGAR that it's common to experience fantasies of whatever role you're less likely to play in normal life.
"Fantasies of being dominated: For someone who may hold a lot of power or be in control a lot of their lives, the thought or fantasy of losing control and being dominated can be very arousing," she said.
Whereas "being the dominator or holding power: If someone feels powerless or unable to exert themselves in their life, maybe they find it arousing at the thought of holding power over someone else," she explained. A few ways to spice it up? Add a little kink to playtime by using the 50 Positions of Bondage Cards ($7) to act out a BDSM fantasy, said Lovehoney sexpert Jess Wilde to POPSUGAR. "The cards allow you to act out each scenario with bondage restraints and toys, or you can improvise with ties, scarves, and rulers," she explained.
Sex in Public Places
"This is common for both men and women, whether it be sex in a public place or somewhere they consider taboo," Grant said. The "risk" of sex somewhere they deem off limits can spike adrenaline and get the couple fired up, she explains.
And, get this: some women might imagine getting pleasure at a raging dance club. "One fantasy that many women are now beginning to experience is having orgasms at dance clubs," said Steve McGough, DHS. A few others? Cars, public bathrooms, party closets, parks, pools, the beach, and more. Wherever the people are — and the riskier it is — the more fun.
Bondage
Just the thought of being tied down and handcuffed is sexy, so it makes sense that bondage would be a typical sexual fantasy among both men and women. "And in light of Fifty Shades of Grey, there are definitely more fantasies with a BDSM flair. People are more interested in being tied up and sexed down," said Dr. Donna Oriowo, LICSW, M.Ed.
A few tips to do it right? "Some toys and tools to help fulfill some of these fantasies," she said. "Cuffs that can tie you down at your wrists and ankles can be great for bondage and group sex fantasies, and picking the material will be important because while metal handcuffs can add a touch of reality, leather or cloth cuffs can be more comfortable with pulling."
Likewise, eye masks can heighten the senses and be used for fantasy fulfillment, too, she added. And what's more, using leather could also add some extra sex appeal, as leather can be a common fetish, said Jaclinne Cheng, the founder and CEO of Spicy Lingerie. To really kick it up a notch, you can go all out with a bondage kit and lingerie set in leather, like this Faux Leather Bondage Bra, Chain, and Garter Set ($30).
Threesome
Sure, this once shouldn't come as a surprise, but having a threesome, or even sex with four or more people, is high on that sex list for both men and women.
And with more hands and lips in the mix, it can be fun to add in different toys, sex games, and foreplay work. For instance, you can add in a vibrator, like this iVibe Select iWand Body Wand ($163).
And for foreplay work, try manipulating temperatures. "For those looking to ease their way into liquid play, ice cubes are a great place for beginners to start. You can break them out during foreplay for some teasing, tantalizing sensation play, and you don't have to worry if they melt on your sheets, as water is stain-free," said Erica Braverman, sex expert at Doc Johnson, to POPSUGAR. Just make sure everyone involved gets some love here.