Confessions of a Call Girl Client
We're happy to present this excerpt from one of our favorite sites, The Good Men Project. After Andy Bodle spent thousands of dollars on escorts he met online, he had one more powerful desire left unfulfilled.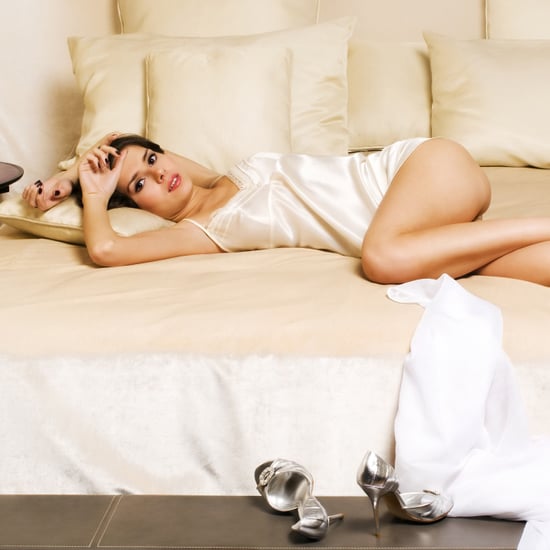 Broadly speaking, my 29th birthday party was a success. Ninety guests turned up (of the 200 invited), the food was decent, and the few people who hadn't already met got on famously. The evening would have been perfect but for one thing: when the music died and the last taxi pulled away, I was alone.
Over the previous few years, just about all of my friends had settled down. Every other weekend, it seemed, there was a stag night or a wedding. Those who weren't having kids were moving out of town.
I, meanwhile, hadn't had so much as a peck on the cheek for almost a year. Each woman I approached seemed to crowbar the word BOYFRIEND into the conversation more quickly than the last. And the few singles who had shown an interest were unsuitable for various reasons.
To make matters worse, my receding hairline had now receded to the point where "receding hairline" was no longer an adequate description of the situation. (I've since been reassured that baldness doesn't unduly bother most women, but it bothered the hell out of me.) I was starting to think I would never again know the touch of a woman other than the jaded slap of a retirement-home nurse.
And opportunities to change things were thin on the ground. With my friends either exiled or under house arrest, and my stand-up career faltering, I was spending most of my evenings and weekends joylessly surfing the net and playing computer games.
Things were looking up on one front. After two years' freelancing, I'd been made a full-time subeditor at the Guardian. The pay was good, I was earning extra from writing TV reviews and articles and, with no mortgage or girlfriend, my outgoings were minimal. In less than a year, without really trying, I found that I'd saved up £10,000 ($15,000). My first thought: deposit on a flat! My second, third and fourth: one-bed flat! Scummy part of London! Mortgage!
During my next surfing session, I stumbled across an online escort agency.
Until that night, it had never crossed my mind to pay for sex. Prostitution, for me, had always conjured up images of kerbcrawlers, ladyboys and knee-tremblers in needle-strewn alleyways. Sure, I'd seen Pretty Woman, but that was just Hollywood hogwash. Wasn't it?
As depicted on the website I discovered, and dozens of others like it, the sex industry was safe, clean, simple . . . glamorous, even. There were pictures and biographies of the girls, so you could see what you were letting yourself in for. You visited them in plush rented apartments. And as the sites repeatedly pointed out, it was all 100 percent legal, because you were paying for the girl's companionship, not for sex. It was just like going on a date—an expensive date, granted, but one that would almost certainly end with a kiss. And the girls . . . well, the girls made Julia Roberts look like Les Dawson in drag.
I looked at my empty bed. I looked at my empty diary. And I looked at my bank balance. Then I picked up the phone.
I prepared for that first illicit rendezvous exactly as I would for a real date. I went to the gym twice as often and for twice as long. I booked some sunbed sessions. I got a haircut — well, a number 2 all over — bought some new clothes, and read all the papers so that I'd have something interesting to talk about.
When D-day came, I was terrified. Would the person who answered the door be the girl advertised? Or would it be an eastern European thug waiting to rob me and dump my body in the Thames?
My fears were unfounded. The girl behind the door was the girl in the photo (minus an airbrush stroke or two). She was sweet, she was great company, and if she didn't enjoy herself, she was one hell of an actress. I went home that night feeling a little guilty, but happier than I had been in ages.
From that night, I was hooked. I tried several different agencies and several different girls. Over the next 18 months, I spent something in the region of £15,000 ($22,500) on prostitutes.
Each time, I faithfully observed the rituals of courtship. I always showed the girl the utmost courtesy, I always took her flowers and champagne, and I always paid for at least one extra hour so that I could get to know her first. (It was on my fourth visit that Daniella — a cute, funny 26-year-old Canadian—laughed and told me that no one else did that; most guys just paid for one hour, got down to business, then buggered off. But I liked doing it this way. It felt normal. Almost.)
Read the rest of the story here: Confessions of a Call Girl Client.