Confront Neighbors About Loud Sex
Have You Ever Confronted Neighbors Who Have Loud Sex?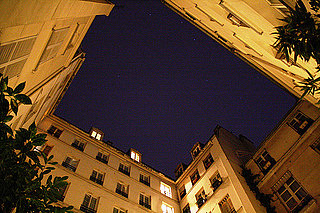 When a reader complained she could overhear her roommate having sex last week, most of you said to deal with it by getting earplugs, turning on the TV, or blasting music. Very few suggested to confront her, and it looks many people agree with keeping quiet.
Two-thirds of New Yorkers reported overhearing their neighbors have sex, but only 14 percent of them confronted people or complained to their building's management. What's most surprising is how people let neighbors know they know. It's not an in-person complaint, a note, or even a broom to the ceiling, but egging them on. "Last Summer, I was having a barbecue. Everybody was outside. Suddenly, we hear this loud screaming," an overhearer told the NY Post, "Everybody was like, 'You go, girl,' cheering them on."
This actually sounds like the perfect solution — at least if you're with a group. Sure it's awkward, but only for the overheard!


Source: Flickr User jypsygen