Couples Divorcing Vicariously Through Movies, Books, and TV
Couples Can Divorce Vicariously Through Pop Culture
Divorce is everywhere these days, from celebrity breakups like Tiger Woods and Elin Nordegren to even longtime married Al and Tipper Gore. Group the real-life divorces with the popular TV shows, movies, and books centering on marital breakups — Mad Men and Eat Pray Love are two current biggies — and we've got a full-fledged "divorce porn" epidemic.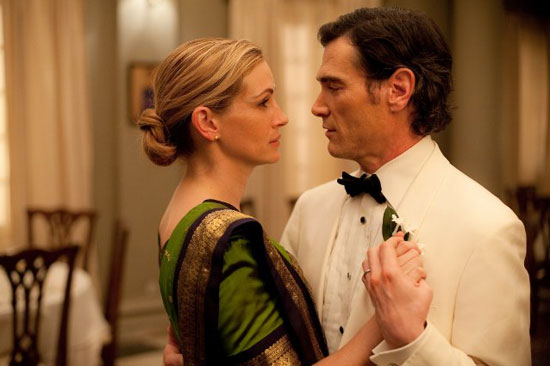 A recent New York Times article points out that with the divorce rate actually dropping in the US (at a 30-year low, in fact), couples are getting their divorce kicks vicariously through others, instead of actually breaking up. (This goes against the study that claims divorce is contagious. Maybe it's different when you know the couples personally?)
In the article, best-selling romance novelist Nora Roberts gives her two cents on the phenomenon:
"Love has power, which is one of the reasons we're interested when it screws up . . . There's much more drama in the conflict. When a relationship is falling apart, the reader or viewer is going to sympathize more with the character that's going through it."
Does watching other people go through divorce discourage you from doing it yourself? Or did you have a different experience?