Couples Sleeping in Separate Bedrooms
One Couple, Two Beds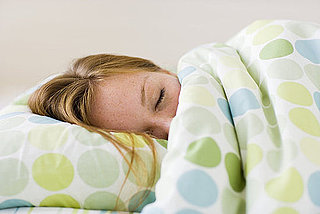 Sleeping separately may sound like a throwback to Victorian times, but it's also a look ahead. By 2015, the National Association of Home Builders expects 60 percent of custom homes to have dual master bedrooms.
One in four couples reported sleeping in separate bedrooms in a 2005 survey by the National Sleep Foundation. And they have good reason. Snoring, TV, and late-night computer use have become less tolerable as sleep has become an increasingly precious resource of American life.
I'd rather sleep — and I do mean sleep — alone than lie awake together. But there's one major problem: the bed is where American couples spend the most time interacting. With couples seeing less and less of each other, the marital bed may just be what's keeping the knot tied.
Sleeping in the same bed is good for health (somebody there to help in the middle of the night), sex, and security. But are those long-term benefits worth losing sleep over?