Courteney Cox and David Arquette Trial Separation
Trial Separation Is Just a Baby Step to Divorce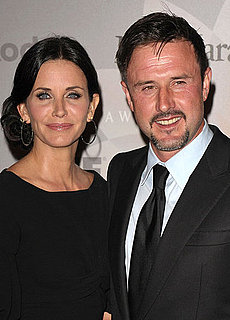 If you're hoping Courteney Cox and David Arquette's trial separation fails, divorce attorneys are here to burst your bubble.
Several divorce lawyers talked to the New York Daily News about what "trial separation" really means. The consensus? It's a euphemism for finished.
Divorce papers may not even be filed, but defense attorney Stuart Slotnick says "nearly 100 percent of the couples who agree to a separation end up divorced."
Celebrity couples are even more likely to take the trial-sep route, because revealing the news slowly de-sensationalizes the story, sparing fans a little and probably themselves more. Maybe publicity-starved artists — which I don't think David and Courteney are — score a little extra time in the spotlight, too.