Courtney Love Vanity Fair Interview
Courtney Love Shares Her Family Secrets With Vanity Fair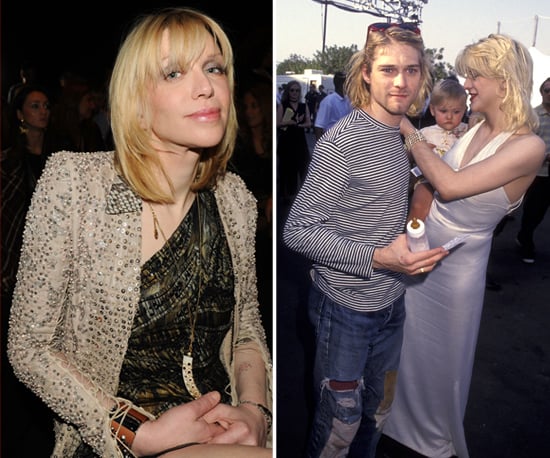 Courtney Love isn't holding back any secrets. In the upcoming November issue of Vanity Fair, Courtney shares her thoughts on her late husband and her daughter, even going so far as to show the writer of the piece a page from her estranged daughter Frances Bean Cobain's diary. Here are a few things we learned from Courtney in a preview of the article:
She's not afraid to share her daughter's diary with the reporter: "This is her diary," Love explains. "I just want you to look at this one page," which contains a list titled, "Things That Make Me Smile."
She'd kill her dead husband, Kurt Cobain: "Mad? Ya think?! If he came back right now I'd have to kill him, for what he did to us. I'd f*cking kill him. I'd f*ck him, and then I'd kill him."
Kurt tried to kill himself multiple times: "He tried to kill himself three times!"

She claims she didn't teach her daughter to read until she was 7
: "It was my fault! I never read to her! . . . Why didn't I ever take her to a Broadway show? She f*cking loved those Broadway musicals!"
Frances, who emancipated herself from Courtney two years ago, told the magazine that her mother's statements were inaccurate. Would you be interested in hearing the headline-grabbing entertainer's thoughts on her tumultuous relationships, especially with her late iconic husband? Or do you think it's all better kept private?