Courtney Stodden Halloween Costume Idea
Halloween How-To: Teen Bride Courtney Stodden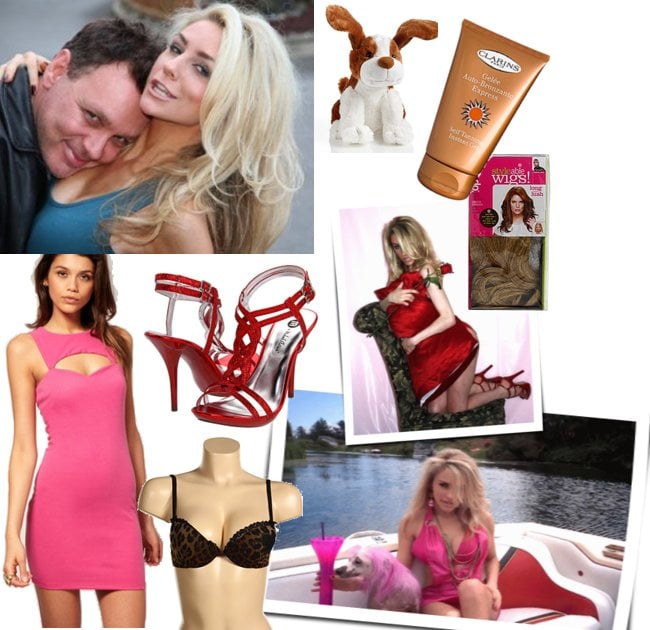 If you're going to dress up for Halloween as teen bride Courtney Stodden, who married 51-year-old actor Doug Hutchison in May when she was 16 years old, you're going to need a much older date, a tiny dog, and some major cleavage.
To really get that "natural" busty look, go big or go home with your padded bra, and be sure to show off your assets in the most revealing and skintight dress and/or swimsuit possible. And don't forget the bleach blond wig, fake tan, piled on makeup, and sky-high heels.
As far as attitude goes, you'll need to lick your lips a lot, look like you're going to devour your date, and have a good amount of alcohol in your system for that "Co Sto" swagger. For what to say, have a few of Courtney's real Tweets on hand. Here some examples:
"The sultry scent of my pink-sugary, cotton-candy bod is purely provocative & pleasing. So glad that it satisfied everyone tonight... ;-) XOs"
"Rolling playfully on top of a white feathery fur rug as the strings of my garter swing around my thighs & whip me! *Tuesdays are Tingly! ;-x"
"Lubricating my limber legs with a creamy lotion that electrifies my luminescent captivation, lustrously. It's Slippery Saturday! XOs! ;-)"
"In the kitchen whipping up some syrupy splits before bouncing into bed for a sweet & finger-licking night! Yummm! ;-x"
"Lickin a sucker as I boisterously bounce UP & down on the bed while drenched in a soak 'n wet white mini-T & pink panties; Feelin Dangerous!"
Have fun being 16 again, but this time more sexy than sweet — winky face! And shop the costume by clicking the images above!