Cuban Government Pays For Sex Change
Socialized Medicine: Cuba Paying For Sex Changes
Fidel Castro might have outlasted nine US presidents, but change has come to Cuba in at least one way. While Fidel and his revolutionaries used to punish gays and transsexuals, the government now pays for sex change operations under its universal healthcare system.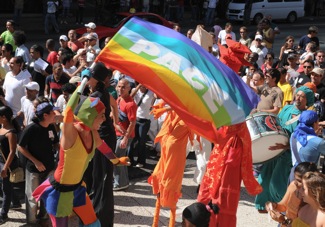 The program began in 1988, but was suspended for 20 years because many felt the scarce resources could be spent on other needs. But despite these concerns, and in the face of much homophobia, the government has reinstated the program thanks to Fidel's niece Mariela, Cuba's top gay-rights activist.
Even Fidel, who oversaw the jailing of and discrimination against gay citizens, says "Old prejudices and narrow-mindedness will increasingly be things of the past." Of course it's one thing to overcome prejudices against transsexuals, and another to pay for the expensive procedures, which cost up to $25,000 in the US. Yet, doctors in Cuba only make an average salary of $20 a month (!), so costs might be lower.
Cuba is not alone, of course. Canada, Britain, France, and Brazil finance sex reassignment surgeries, and San Francisco pays for the procedures of city employees. Considering how important a sex reassignment surgery is for a transgender individual, do you think it should be covered by insurance – government-provided or not?