DC Legalizes Gay Marriage, Loses Social Services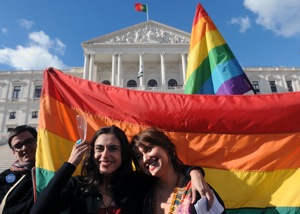 The nation's capitol is now the sixth jurisdiction in the US where gay couples can marry. But as wedding bells ring today for happy couples, the local Catholic Church sounded the alarm. Following Congress's approval of DC's same-sex marriage law, Catholic Charities of the Archdiocese of Washington decided to no longer offer health insurance to any spouses of employees in order to avoid covering gay spouses. And earlier, the DC Catholic Charities ended its 80-year foster care system because it did not want to place children with same-sex couples.
The Catholic Church doesn't take this approach everywhere. In San Francisco, for example, the Archdiocese pursued a more inclusive solution when it wanted to avoid an endorsement of gay marriage. It allowed any employee to insure themselves and a "plus one" — so it could be their gay partner, their grandmother, their sister, whoever.
A church is in a tough position when its teachings don't keep up with society, and many would argue that religion should not have to change with the whim of modern people, while others would call the leaders bigots. Still, I would suggest that if these religious leaders embraced acceptance and love they would move closer to the original mission of Jesus and not further from it. And wouldn't that be a win-win for everyone?