DIY Holiday Gifts For Couples
Made With Love: DIY Gift Ideas For Your Significant Other
When it comes to giving presents, it's really the thought that counts. YourTango shares seven DIY gift ideas that will make this holiday season memorable for that special someone in your life.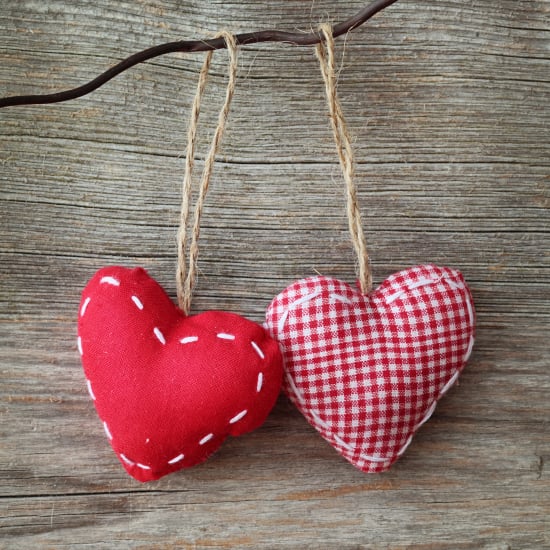 A handful of cash isn't necessary for a thoughtful gift to your partner.
At this time of year, gift-giving is especially on our minds. For many, it's hard to make that "just right" choice. And in today's economy, the task may become particularly stressful. In years past, folks would make the gifts they gave. And if you think about it, when a present is homemade rather than store bought, it means that a lot more effort went into it. Of course, many may get stuck on ideas or feel that there's not enough time to create the items. So, in the spirit of the holiday season, I've created DIY gift ideas that will be sure to send your partner the message that they matter to you.
1. Make a Puzzle
If you're artistic (even somewhat!), draw a picture or a sentiment on a large piece of paper. You can also purchase a poster with a loving sentiment. Or, blow up a picture of the two of you. Once you've made your choice, glue it on a piece of cardboard. Then, cut it up into puzzle pieces and pack it up into a gift box for your mate to put together.
2. Sing A Song
Lots of folks just don't feel comfortable with their writing skills. If you're one of them, then record a song! You can either pick one that's already written or be daring and create your own. Make an mp3 and send it to your honey! And relax: you don't need a voice like Aretha's to make a lasting impression.
3. Give Hugs and Kisses
We all know the benefit of getting physical attention. Now you can also add a little chocolate to it! Go to your local supermarket, buy bags of Hershey's kisses and hugs and fill a pretty box or bowl with them. Now your mate can enjoy the sentiment, the candy, and the box when it's empty.
4. Present a Trophy
There are many gift stores that sell miniature trophies for "World's Best ___". When you give this gift, also make a little speech about what your mate means to you and why he or she deserves this trophy. If you're not into the trophy idea, you can also make banners, certificates, or ribbons. Bonus: record what you say so they can hear it over and over again!
For three more gift ideas, head to YourTango: On a Holiday Budget? 7 Fun DIY Gift Ideas For Your Love
—Dr. Karen Sherman
Check out more great stories from YourTango: