DSM-V Updates
6 New Psychological Disorders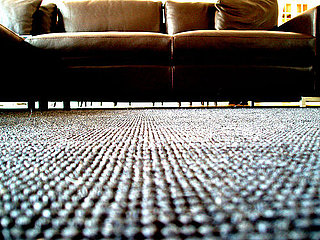 While most psychologists would rather talk about what's right with you than what's wrong, the DSM (Diagnostic and Statistical Manual of Mental Disorders) is vital to practicing, researching, and teaching psychology. It adds structure and standards to a very subjective field, and it is now being updated for the first time since 1994.
These new disorders, or newly named disorders, will become part of our vernacular over the next decade. They'll be accused of being overdiagnosed or underdiagnosed, and there will be book after book with their names in the titles. It's a good time to go domain-name shopping! Let's see what they are.
Hypersexual disorder: A new diagnosis for people who engage in sexual fantasies and behavior as a response to depression, or repeatedly indulge without regard for the emotional repercussions for themselves or others.
Binge-eating disorder: Binge eating, but not obesity, is getting its own diagnosis under the eating-disorder umbrella, which also houses anorexia and bulimia. Night-eating syndrome and the poorly named "recurrent purging in the absence of binge eating" are also being considered.
Addiction disorder: "Substance abuse" and "dependence" are being thrown out in favor of "disorder."
To see the other three,
.
Intellectual disability: Considering the word "retarded" has been politically incorrect for my whole life, changing "mental retardation" to "intellectual disability" seems long overdo.
Gambling addiction: It will be considered a "behavioral addiction." Internet addiction was also considered, but research on it was ultimately deemed insufficient.
Hoarding disorder: It's not official, but it sounds like hoarders may be getting their day. Hoarding is being considered for the DSM-V, but task members are not yet sure where to place it. Either way, we're glad Lindsay Lohan has opened her door and our minds to this illness.
The DSM-V won't be out until May 2013, but the American Psychological Association has a sneak peek on its website that's open for public comment until April 20. Are you surprised by any additions or omissions?
Source: Flickr User emdot