Is Dad Walking a Bride Down Aisle Sexist or Sweet?
Is Giving a Bride Away Sexist or Sweet?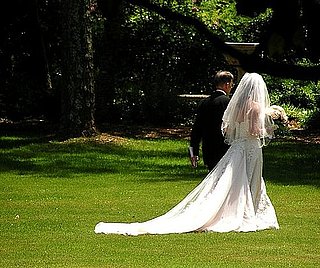 Crown Princess Victoria of Sweden is upsetting elders and the Church of Sweden because of an odd wedding request she's made: she wants her father, King Carl XVI Gustaf, to give her away at her wedding next month.
Of course, in the US many brides worry about asking their fathers not to walk them down the aisle, but Sweden considers the practice sexist. Priest and theologian, Annika Borg, is disappointed in the princesses choice. "The idea of the couple entering the church together symbolizes that the man and the woman are entering the marriage of their own free will," she said. "In the future it is going to be very hard for us to resist requests from brides who want to be given away."
So, wedding tradition aside, is dad giving daughter away on her wedding day sexist or sweet?
Source: Flickr User DenaL