Dan Savage Anti-Monogamy
Is Monogamy the Most Important Factor in a Relationship?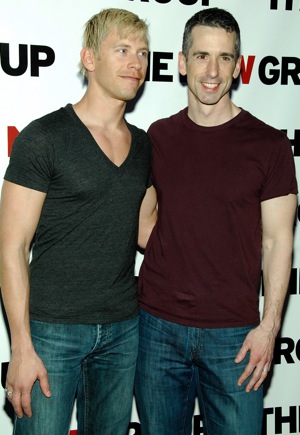 Perhaps prompted by the high-profile infidelities of Arnold Schwarzenegger and Anthony Weiner, The New York Times Magazine is taking on cheating spouses this weekend. But instead of asking "why men cheat," the article sets out to question the whole premise of monogamy and whether it's a realistic or even valuable goal.
The magazine does this by way of profiling advice columnist and starter of the It Gets Better project Dan Savage. The piece explains that Dan claims treating monogamy, rather than honesty and humor, as the main indicator of a successful marriage gives partners unhelpful expectations. The article recounts the beliefs of Dan, who happens to be gay:


"The mistake that straight people made," Savage told me, "was imposing the monogamous expectation on men. Men were never expected to be monogamous. Men had concubines, mistresses and access to prostitutes, until everybody decided marriage had to be egalitar­ian and fairsey." In the feminist revolution, rather than extending to women "the same latitude and license and pressure-release valve that men had always enjoyed," we extended to men the confines women had always endured. "And it's been a disaster for marriage."
In his marriage, Dan says he and husband Terry Miller are "monogamish"; they are honest about occasional infidelities. Dan thinks spouses would be happier if our ideal of marriage did not reflect unrealistic romantic ideas, but instead reality, which often includes sex outside the relationship. And if spouses were more honest about their desires, they might be able to fulfill them with their spouse, and thus preserve their monogamy.
With benefits like emotional and sexual-health security, Dan acknowledges that monogamy is right for some couples, but he thinks it's dishonest to act like there's something gross or dysfunctional about someone who has sexual feelings toward more than one person. Do you agree, or do you think strict monogamy is the foundation of a marriage? Weigh in in the comments.