Date Night Ideas
How Do You Spend Date Night?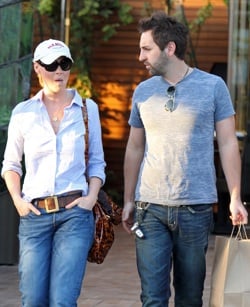 Katherine Heigl's husband Josh Kelley dished to People about how the two do date night, especially now that they live in Utah with their toddler daughter Naleigh.
What we usually do is try to find out what's good on Netflix, get all the dogs on the couch, and make sure that Naleigh's in bed, and then we pretty much chill and watch movies. I think we've pretty much seen every movie ever made, because there's nothing else to do where we live.
Even if you live in a swirling city, getting off the couch and going out can be hard work. So no judgment here! Last year we asked how your ideal date night would play out, but now we just want to know, how do they really go?