Dating Site For Unattractive People
Niche Dating Site Targets the "Aesthetically Challenged"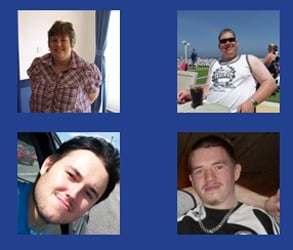 Niche dating sites are really just gimmicks. BeautifulPeople.com probably attracted more attention for dropping people who gained weight over the holidays and launching a virtual sperm bank than it ever did for its beautiful-people-only dating service.
Now a concerned entrepreneur opened his wallet to disagreeable-looking people with a dating site for the "aesthetically challenged." Howard James, founder of The Ugly Bug Ball, says he's providing dowdy British singles with a legitimate service. "We're scooping up these people and offering them a glimmer of hope," he said, "in many cases their first and only opportunity of meeting a member of the opposite sex."
I wouldn't take him too seriously, though. The tone on The Ugly Bug Ball is definitely flippant and probably half-joking. It woos people over to the homely side with copy like this: "Once with an ugly partner it is unlikely that anyone will try and take them from you meaning you can let yourself go completely once you're together."
I flipped through a few pages of these so-called ugly people, and I'd say the majority were average looking, some were even pretty, and a few were, well, the other option. What the site really seems to attract is the shared experience of feeling ugly — a Liz Lemon complex characterized by self-deprecation, humbleness, and humor — and a lot of people find that attractive.