Dating Tips For Single Dads
5 Deal Breakers For the Dating Dad
We're happy to present this excerpt from one of our favorite sites, The Good Men Project. Dating after a breakup can be hard, but the stakes are raised for devoted single dads.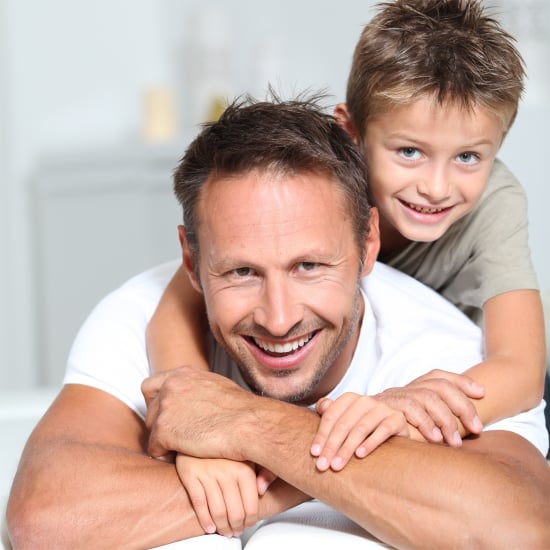 I don't know about you, but when it comes to dating I have certain deal breakers that cause me to totally lose interest in a person and cease all communication. With my daughter around me as much as she is, I simply do not have the desire to mix and mingle with a potential partner who isn't on the same page as I am.
Here are five deal breakers that every single father should avoid if he is currently dating or looking to date in the near future.
Confessions of a Man Who Has Faked an Orgasm
Number 5 — She Isn't Supportive Of Your Relationship With Your Kids
One of the things that really grinds my gears about today's society is that so many people do not understand the impact that a father has on his children's lives. There are still some people who think that raising a child is only a woman's duty and fathers don't play a major part in the day to day commitments of raising a child. If you constantly have to explain why you have to do certain things with your kids, or why you have certain obligations with your children that can't be broken, then she is not the one for you. If she doesn't understand your desire to be the best possible parent that you can be, she will never understand who you are at your core as a person.
Number 4 — She Doesn't Get Along Well With Kids
As men we think that every woman has that biological motherly instinct that draws them closer to children. That's a misconception. You would be surprised at how many women will say that they don't get along with children. Not only do some women not want to have children of their own, some of them don't even want to take the time to get acquainted with yours. This decision is perfectly fine for some people, but as fathers we have to have a certain vetting process. During this process we have to find out what the other person's feelings are about children and if they willing to eventually accept your children as a part of their life as the relationship grows.
Read the rest of the story: 5 Deal Breakers for the Dating Dad