David Seidler's Oscar Acceptance Speech For The King's Speech Original Screenplay
David Seidler, Screenwriter of The King's Speech, on Winning an Oscar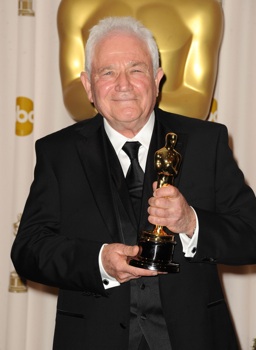 "My father always said I'd be a late bloomer."
— David Seidler won me, and I imagine many others, over during his acceptance speech for best original screenplay at the Oscars. At 73, he's the oldest person ever to win in the category, but the script was long in the making.
After overcoming a stutter himself — one he attributes to the trauma of growing up in wartime London — he long admired George VI. Seidler began researching the project in the '70s but abandoned it in 1982 when the Queen Mum asked him not to pursue it in her lifetime. She died in 2002, and he went back to work in 2005. A late bloomer, maybe? But with an Oscar in hand and hindsight in rear view, it looks like perfect timing.