Defying a Less-Than-Perfect Past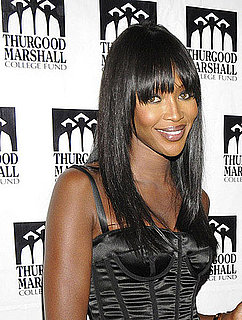 Your reputation can be a hard thing to shake. Once you're branded with a certain image, it often sticks. Just ask Naomi Campbell who faced criticism this week when a recent incident raised questions about her character, yet again.
While Naomi was arrested on previous assault charges — once in 2006 for hitting her housekeeper, and again in 2007 for assaulting two police officers — this time, she's denying the accusations of her driver, who says the supermodel hit him while he was driving her earlier this week. Regarding the alleged incident, Campbell released a statement saying: "I was accused of unacceptable behavior towards a driver in New York. I have worked very hard on correcting my previous wrongdoings and I will not be held hostage to my past." The driver has since apologized to her explaining that the situation "got blown out of proportion."
In this case, a repeated instance of violence and acting out for Naomi wouldn't be hard to believe. But, with the driver coming clean and with a seemingly genuine statement to overcome her history, it seems Naomi is working to reverse certain conceptions of her image somewhat successfully. Still, it's an uphill battle for anyone already seen in a certain light. What about you — have you ever had to work hard to overcome your past?