Is Desiree The Bachelorette?
Bachelor Stars Agree: Des Is the Best Pick For Bachelorette!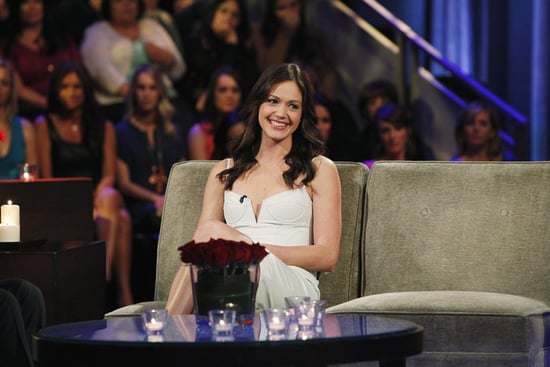 It's confirmed: Desiree Hartsock is the new Bachelorette! While Monday was the end of Sean's stint as The Bachelor, it's also the beginning, as Chris Harrison announced the next star of The Bachelorette in the After the Rose special that follows the finale. If there was anything I learned attending The Bachelor Women Tell All taping, it was that there was a clear fan favorite from Sean's pool of exes, and it was Des. Find out below what Chris, Sean, and even Des told me on the bachelorette casting:
Desiree Hartsock
When I asked Desiree if she'd consider The Bachelorette, she wasn't very forward with her response. She told me, "It really is an experience that I wasn't expecting. It really is emotionally and physically draining. But I think it's an amazing experience, and I think that good does come from it. I believe in the feelings, and I know it's real. No matter what someone may say, that's a part of my family. I do believe in it. That would be a great opportunity, and I would have to think about it if I was presented that opportunity."
Sean Lowe
I asked Sean who he could see as the next bachelorette, and he didn't hesitate with his response. "I think Des would be a great bachelorette," he said. He elaborated, "She's a sweetheart. She's beautiful. I got just torn to shreds on Twitter after I sent her home because America seems to love her. So yeah, I think she would be great."
Chris Harrison
When I asked Chris who his pick is for bachelorette, he named a few of this season's standouts like AshLee and Sarah, but he's clearly rooting for Desiree. He told me, "I think if you printed out a poster of the bachelorette, it has a picture of Des on it. I mean, she is the girl next door. She is a young Katie Holmes."