Details on Bristol Palin's Memoir Not Afraid of Life
Bristol Must Be Writing Quickly as More Memoir Details Emerge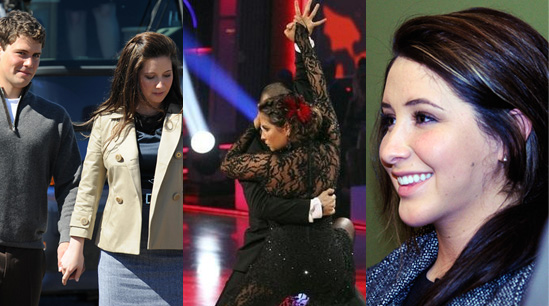 It looks like Bristol Palin read our suggestions for her upcoming book. When news broke that Bristol was working on a memoir at the ripe age of 20, we noted that it could be worth a glance if she covered hiding the pregnancy early on the campaign trail, reuniting with Levi Johnston after the original breakup, and her time on Dancing With the Stars. Fresh information on Bristol's newly titled Not Afraid of Life, set for a Summer release, gives us some hope that she'll air at least some Palin dirty laundry. The synopsis reads:
Bristol gives readers an intimate behind-the-scenes look at her life for the first time, from growing up in Alaska to coming of age amid the media and political frenzy surrounding her mother's political rise; from becoming a single mother while still a teenager to coping as her relationship with her baby's father crumbled publicly — not once, but twice. Bristol talks about the highs and lows of her appearance on ABC-TV's Dancing with the Stars.
While I doubt she'll paint her mom in a bad light, she has little incentive to play nice with Levi. So I have a feeling that part will be the best. I'd still like details on the ghost writer before I actually decide whether to read it.