Diary of an Online Dater
Diary of an Online Dater: Signing Out
Editor's note: Welcome to our weekly guest series Diary of an Online Dater, written by anonymous 20-something blogger matchgirl. In her final week she shares the lessons she's learned through this series . . .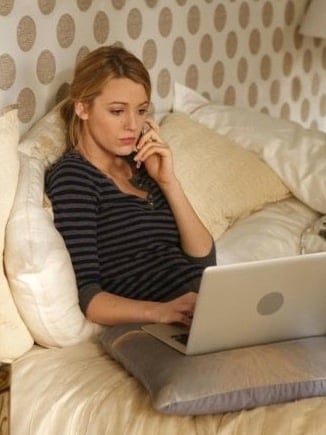 This series has been so much fun to write, and thank you for your support and sweet comments! However, I've decided with all I've been juggling offline in my life, online dating is going to have to sit on the back burner for a while, so this is my final entry. Even though I was only a Match.com member for a month, I learned some lessons about online dating (and maybe even myself) that I'd like to share with you.
It's about timing: When I joined, I was ready to meet people and go out on dates, not necessarily to jump into a serious relationship. I think that either one is OK for a site like Match, which seems to fall in between get-a-ring-on-my-finger eHarmony and it's-free-I'm-free OkCupid (which I dabbled in, too, during this month). But now, with work, girlfriends, and "real world" boy distractions, I'm just not willing to put the time and effort into blindly clicking through profiles. The guy could be perfect, but the timing is far from it.
Meet ASAP: The sooner you see if you have chemistry, the better. I'm pretty sure that if I had kept emailing with the Intellectual, we could have emailed for months just to end up where we did after a week. No use dragging it on for nothing.
I judge your writing: I was prepared for poor grammar, sloppy spelling, and UNNECESSARY ALL CAPS, but what I wasn't prepared for were versions of emoticons and acronyms that make me think you're either my grandpa's age or you're new to this whole "Internet" thing, e.g. "heh" instead of "haha," "TTYS" instead of "TTYL," and "=)" instead of ":)." Keep it simple, guys!
I judge your photo(s): Final quote from my bestie (who's still on Match): "If the best picture you have of yourself is you 300 feet away on a hill smaller than a mall escalator, or you in front of the mirror in your aunt's bathroom with your high quality second gen Razor phone, or a cropped picture of you in a group so the actual picture is 1/4 of an inch wide . . . then yeah, I will choose permanent blindness over giving a wink to that person."
Get creative: Online dating means a lot of first dates, and if all the dates are too interview-like, they can drag on. (I realized this after one!) Spruce them up with some fun activities instead of just dinner or drinks.
Be nice but realistic: By the time I finally did go on the second date with the Intellectual, I had realized that whole giddy, nervous, blushing rush wasn't there. But I didn't cancel the date; instead, I paid my half of dinner and the movie and ended the night with a hug. We still had a good time, and I felt better knowing that I wasn't taking advantage of him (or his credit card).
It's a mindset: After my breakup, I went on Match with a "what do I have to lose?" mindset that made even the wink/email rejections a part of the fun experience. This attitude spilled over into my everyday life as I was open to meeting people anywhere, putting myself out there and saying "yes" to more opportunities (and happy hours!) than I did before. This led to me meeting the Enigma, bonding more with my girlfriends/co-workers, and handling the Ex situation with newfound confidence. So maybe online dating worked, just not in the way I thought it would?
Email buddies: 5
Dates: 2
Winks received: 60