Diary of an Online Dater 2010-09-20 08:00:05
Diary of an Online Dater: A Wink Is Free, True Love'll Cost Ya
Editor's note: Welcome to our new weekly guest series Diary of an Online Dater, written by an anonymous 20-something blogger matchgirl. Today she's giving us the scoop on creating an online dating profile for the first time.
Week 1: So without going into too much detail, after spending several years in a serious relationship that ended abruptly, I found myself single somewhere in between the "so many guys, so little time" college mindset and the, "crap, all my friends and exes are married and I'm almost 30" freak-out. You build a skyscraper of a relationship up for so long that when that bulldozer comes, and your photos, memories, dreams, and plans are now shattered fragments on the floor, the thought of starting over from the foundation is exhausting. Is it worth it?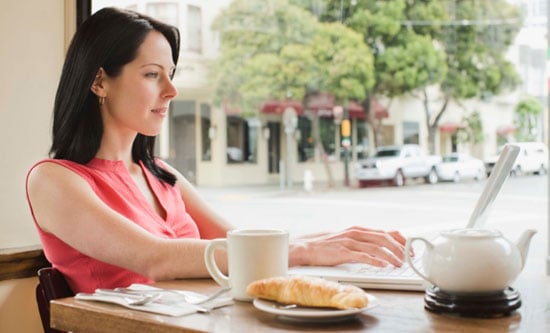 And this is where online dating comes in.
My best friend joined Match.com a month or so ago, and while she hadn't found any winners yet, the process intrigued me. So I went to the site just to see what guys were out there (that's what they all say), and alas, you can't view profiles unless you have a member account, which is free! But it's a slippery slope, and Match is much smarter than me. I create my profile, try to find photos to put up that don't include my ex, and start perusing.
Then, wink, someone's interested! Mmm . . . not my type. By day five I have 24 winks, with only one of those a guy who I found "attractive," not too promising. However, I find two guys on my own who seem funny, smart, and cute enough to spark some interest. So I wink at them. And then come the emails, nine by day five. But here's where Match gets really tricky, I can see that I have emails, but I can't see who sent them or what they contain.
Find out more after the jump.
Everywhere I turn there are roadblocks to communication. "Subscribe Now," the site tells me, and you can talk to Prince Charming, otherwise, you're doomed to roam this life alone. And this is where the mind games begin. With such a poor track record on the winks, in all likelihood those emails are also from less-than-desirable candidates. But, but, I tell myself, what if they are from the guys I winked at? What if I miss out on something great because I don't want to spend $34.99 to open what could be the most eloquent, hilarious, and adorable email from the man of my dreams? Probably not, but online dating is about as addictive as crack, or better yet, Facebook, and that's saying something.
So I have this great idea, what if I fork out my credit card and see if this online dating thing is what it's cracked up to be? And the best part is, I'll write about the pitfalls and scores in all their awkward and delicious glory, so that you know what you're getting yourself into.
The ground rules:
I'm going to keep the dishonesty to a minimum. First dates are known to have some white lies anyway, "Do I watch any sports? Um, yea, a little (Olympic ice skating and gymnastics count, right?)." So unless it gets serious, and he asks point-blank if I'm writing this series, my lips are sealed.
I'll still be my picky self, but open to new experiences. I'm not going to accept a date from an overweight 45-year-old divorcee, but if the guy's only fault is enjoying camping, I can work with that.
I'm keeping the personal details of my life under wraps, so as not to expose my identity and the identities of my dates.
I haven't been on a first date in quite a while, and I really have no idea what to expect from this, so bear with me! And feel free to ask me any questions you have, and I'll do my best to answer them. Next week, the transition from member to subscriber.