Diary of an Online Dater 2010-09-27 16:42:23
Diary of an Online Dater: To Email or Not to Email
Editor's note: Welcome to our new weekly guest series Diary of an Online Dater, written by an anonymous 20-something blogger matchgirl. Today she's sharing the lessons she's learned about emailing potential prince charmings.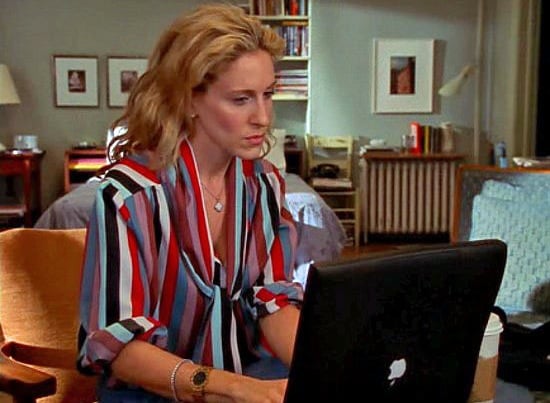 Week 2: So I took the plunge and signed up for a month on Match, dipping my toe into the sea that is allegedly filled with plenty of fish.
Right away I am allowed to see the emails that had been sitting in my inbox for the past week. As expected, most aren't from guys I'm interested in. And I'm troubled by a few things, namely, the many typos and/or mistakes in the short notes. I'm sorry, but if I mention in my profile that I have an editorial profession, and you open with "your so cute," I think you either didn't read my profile, or you're lazy. Also, WHAT IS UP WITH ALL CAPS? I feel like you're yelling at me. Tone it down, buddy. All that said, the emails were surprisingly very sweet and not creepy.
With all my wink failures (no bites), I decided it was time to start putting my subscription to use — and begin emailing. After starting and deleting an email about 50 times, I finally sent one to the guy who I liked the best. I kept it short and sweet, and used some tips I found from an online dating "expert," like including something we have in common (obvs).
To see what happened, keep reading.
Another tip I learned was a good way to find out if someone is a member or subscriber. After you send him a message, check the "recently viewed your profile" list. If he's a subscriber, he knows that it's you who sent him an email, and he'll probably check out your profile. Unfortunately, this is also a good way to see if you didn't make the cut, as I learned firsthand when I saw that the guy I messaged had looked at my profile the following day, and hadn't responded. First taste of Match rejection!
By the third unlucky night, I stepped up my game and went on an emailing spree, trying out different methods. Some were super short and casual, some were (attempting to be) flirty, and some were longer and included more "look how alike we are" info. But they all had one thing in common: 13 emails, zero responses.
While I may not know what to say in my emails, I do know what guys shouldn't say to girls, thanks to my best friend and fellow Matcher's recent convo with a guy she rejected on the site who asked: "are u a lesbian?"
After being on Match for four days, I finally get a wink from someone I was interested in talking to: the Texan. So I emailed him, and began the first email back-and-forth with someone on the site. After a few days he asks about meeting (in a totally noncreepy way), which turns out to be difficult to make happen, and by the end of my first week as a subscriber the emails taper off, and I don't think a date is in the cards.
But all is not lost! The very last day of the week I get a response from a guy I emailed, the Intellectual, and an email from someone I find interesting and cute, the Italian. The Italian is younger than me, which I was trying to avoid, but he seems sweet, and we have some things in common (plus he speaks two languages fluently — molto buono!). The Intellectual seemed quite my type from his profile, and I was pleasantly surprised by his funny email. Stay tuned to see where this goes!
I still don't know the secret to the perfect email, but here's what my successful emails included: mutual interests, a friendly tone (more chatty than business-like), humor, and a few compliments.
Email buddies: 3
Dates: 0
Winks: too many