Difference Between Male and Female Brains at Birth
Scientist Says Political Correctness Is Obstructing Gender Research
Pink for girls and blue for boys may be the most successful marketing campaign ever and princess culture may not be great for girls, but one scientist wishes political correctness and parenthood never met.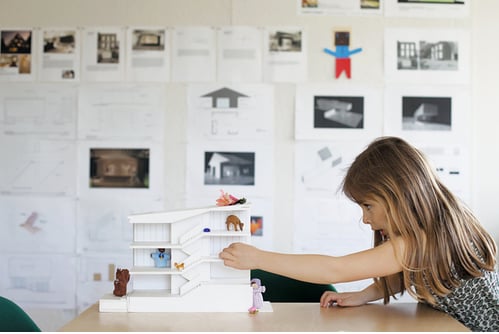 Donald Pfaff, a neurobiologist and author of Man and Woman: An Inside Story, is frustrated with how findings are portrayed, particularly when they're about gender. When it comes to nature vs. nurture, he says, science knows a lot more than you think.
His grievance is that sexual politics distort research findings, particularly when findings confirm a gender stereotype and attribute it to biology. He's not the Tea Party of gender studies or anything — he says sex is not 100 percent determined at birth — but he does think the public is more willing to accept physical differences between boys and girls than behavioral. So what does he want us to know? Find out below.
Boys are more likely to play rough and choose a truck over a doll. Studies ruled out socialization by proving both theories with animals. In one, male monkeys preferred cars without ever being primed, while another found day-old male rats play more aggressively than female. However, they became just as aggressive when their brains were altered (done through injections) to resemble males.
He compares these behavioral differences to physical differences between men and women, specifically height: men are taller than women, but we all know very tall women and very short men. Yet, nobody's offended by the idea that men are taller than women. If we could start thinking of behavioral differences that way, Donald Pfaff and a lot of other scientists could get back to work.