Disgrace Insurance
Disgrace Insurance Protects Companies From Celebrities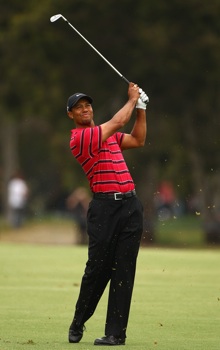 It's been nearly a year since Tiger Woods plowed his car into a pole on Thanksgiving, and a whole bunch of skeletons fell out of his golf bag. Since then his endorsement earnings, which were around $100 million per year, have faced a $20 million adjustment.
Brands like Gatorade, Nike, and AT&T dropped him by the middle of December, because let's face it nobody wants a sports drink that supports philandering. Whether it's for sex, drugs, or homicidal voicemails, a celebrity can become a persona non grata overnight. So now companies, who really are the victims, want to protect themselves with insurance.
Disgrace insurance is not a new type of insurance, but simply a new way of using a clause — "death, disability, and disgrace" — that's in nearly every insurance policy. While death and disgrace are cited in lawsuits every day, disgrace was rarely invoked until now. But why shouldn't it be? Isn't it one of the reasons betrayed spouses get so much bank in a divorce?