Is It Dishonest to Manage a Friend's Online Dating Account?
Managing a Friend's Dating Account — Sweet Matchmaking or Totally Dishonest?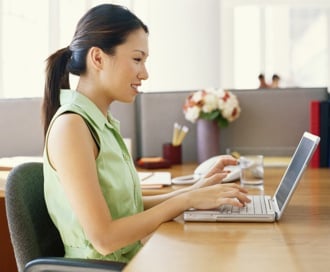 I once set up an online dating profile for a friend. She'd been too busy, or apprehensive, to set one up for herself, so as her birthday present I pitched in for the first three months subscription and did the initial groundwork. We spoke on the phone, as I filled in the profile, adding a little flair to her straightforward answers and highlighting some of her personality strengths she may have been too shy to point out herself. Everything in the profile was truthful, but I definitely had a heavy hand in making it. Then I handed over the reigns to her.
Another friend recently told me she's doing something similar. But she's taking it a bit further by actually managing her single pal's OkCupid account. After setting up the profile, she began messaging potential suitors, and she plans to arrange dates and then tell her friend where and when to meet the men. My friend is in a relationship, but she seems to enjoy the process of online dating more than her single friend. So she figures, why not help her out?
Well, I'm sure some people would consider it a little dishonest, since the first impressions are made online. If the single friend ends up with one of the men long term, she'll probably have to tell him that he was originally e-flirting with her friend, and he'll either find it hilarious or infuriating (either way it sounds like a good plot for a rom-com!). But then again, online dating acts as a gateway to a relationship, and you really start to get know the person offline. What do you make of managing a friend's online dating life?