Divorce Not Less Likely After Decades of Marriage
Divorce After Decades Not Less Likely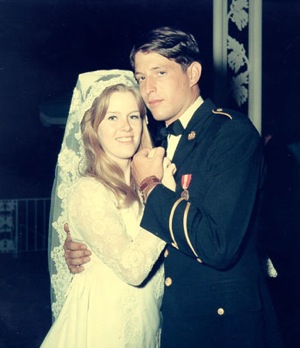 Couples who have stayed married for decades seem like they got it figured out. Together for better, for worse, in sadness and in joy, they've likely supported each other while raising kids, pursuing careers, and taking on life's numerous challenges. It's hard for us to picture these longtime spouses not together. But apparently this perception of stability is all in our minds — statistics show that once a couple gets through the first 10 years of marriage, the likelihood that they will divorce decreases, but it remains relatively the same throughout the rest of the marriage.
In other words, couples like Al and Tipper Gore, who have separated after 40 years of marriage, don't have a better chance of sticking it out than a couple who's been married only one decade. The Gores' reason, which has yet to be credibly questioned, is that they simply grew apart. And that's not such an unbelievable reason. Al and Tipper inevitably have changed since they got married at 22 and 21, and maybe now separation makes sense.
Do you know anyone who divorced after decades of marriage?