Divorce Parties in New York City
NYC Wives Pre-Party Before Divorce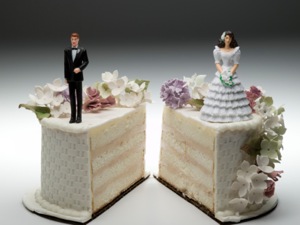 A woman thinking of leaving her husband must have a lot of questions. Like how will I meet another man? What does my future hold? And what about the settlement? Lucky women in NYC have the option of attending a pre-divorce party, where matchmakers, nutritionists, psychics (who will tell you if your man is cheating!), and lawyers are on hand, along with veteran divorcées, to answer all their questions. Often the soon-to-be exes have no idea that their wives attend such events.
One party-goer tells the New York Post:
"When I met my husband, he made $2 million a year. We had five cars, we used to go to Palm Beach, we used to go to London, we used to go to the Hamptons. Then one day he woke up and decided he didn't want to go back to work. Now my father pays the rent, my father pays for health insurance, my father pays for our kids to go to camp — it's not OK."
Ah, rich-people problems. I wonder if her father paid the $40 required to attend the event? While divorce parties have been around forever (OK, at least since January), pre-divorce parties are news to me! What are your thoughts?