Divorce Stories That Inspired the Movie Monogamy
The Divorce Stories That Inspired the Movie Monogamy
Jane Eyre may be getting all the movie-release fuss, but there's another dark and stormy relationship film out today. Monogamy is about, well, pretty much everything but that, taking a Blue Valentine-like look at how love can self-destruct.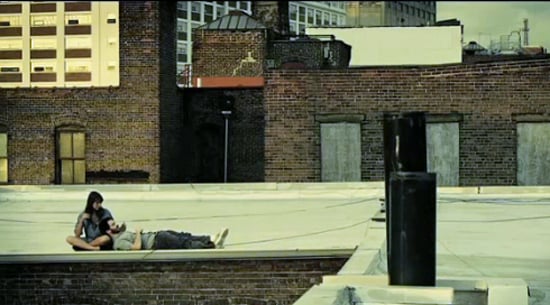 About a 30-something couple in Brooklyn, Monogamy takes us through the doomed engagement of Nat, a bride-to-be with a diminishing libido, and Theo, a bored wedding photographer who takes a side project as a paparazzo to ordinary people. So you can see where it's going, but what's better is how it started.
This weekend's New York Times Magazine talks to the film's director, Dana Adam Shapiro, who had been independently working on an oral history of divorce among 30-somethings. Over two years, he collected 50 interviews on how love splinters, and what he found were not angry, self-righteous people victimizing themselves, but thoughtful reflections on where they went wrong. People weren't good or bad, but flawed and trying to be good.
Read some excerpts from his interviews, below.
A 20-something woman, who married at 25 and divorced at 26, talks about how her husband lost his lust for life and she lost all interest in sex.
"I had this idea that if I had sex when I didn't really want to, I would start to associate sex with being a chore or a burden and start to hate it. So I turned down or discouraged advances if I wasn't already 'in the mood,' which in turn made him less likely to make advances."
A man, now in his 50s and on his third marriage of 13 years, blames himself for the dissolution of his first marriage, which lasted from 1983 to 1990.
"Nothing that I ever did during the course of our entire marriage involved me thinking about my wife as a first thought. And yet now, as we were going through the divorce, she was all I could think about. If there had been one-tenth — one-hundredth — as much passion in our marriage as there was in our divorce, we would have just celebrated our 25th wedding anniversary."
A 40-ish woman, who married for a year in her mid-30s, says she was never that attracted to her ex, but loved his devotion to her. After they married, her behavior changed, and she eventually cheated.
"I was weak, self-indulgent, disrespectful and impulsive. [I] wound up having a major affair, and that was the beginning of the end of my marriage. To this day my husband never found out. How the hell did I get away with it? I was a cheater and a liar, and it takes one to know one. That's why he never suspected me. Because he's not a cheater and a liar. He never thought in that way."
Are you surprised by how aware they are, or are most people aware of their role in breakups and just don't talk about it?