Divorce When Spouse Lied About Money Problems
Would You Divorce If Your Spouse Hid Money Problems?
Bankruptcy came as a surprise to NJ housewife Teresa Giudice. One day she was enjoying her suit of armor and Sea-Doo Bombardier X20 Jet Boat, and next thing she knew she had to auction it all off. "Joe didn't want to worry me," she told the women of The View yesterday. "He didn't tell me at first because he thought things were going to get better." They didn't.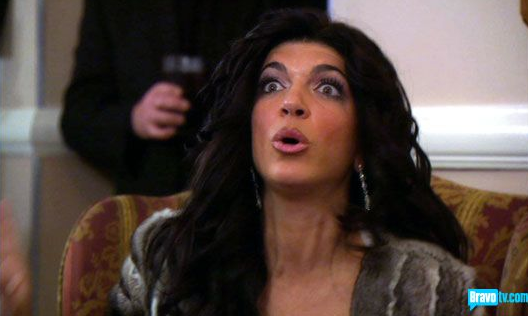 The loss of trust resulting from financial dishonesty can be just as damaging as infidelity. The life you thought you had and that your spouse led you to believe was secure suddenly disappears. It's just another reason to stay on top of your own finances, but even if you try to maintain some financial independence, secret debts or a failing venture can still have serious repercussions. It could even be reason for divorce. As for housewife Teresa's, she's OK with her husband's omissions, saying if anything the eventual bankruptcy brought her and Joe closer. These two might really be meant for each other.