Do Friends or Therapists Make Better Listeners?
Would You Rather Talk to a Friend or Therapist?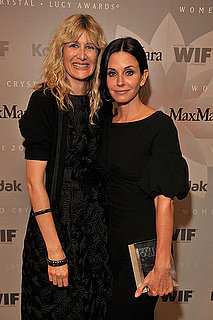 Last night Laura Dern and Courteney Cox admitted they accompany each other to therapy occasionally. At the Women in Film Crystal + Lucy Awards, Laura said she brings Courteney to therapy sessions because she's better at pinpointing problems than her therapist. Later Courteney said she requests payback by having Laura return the favor — even by bringing her to couples therapy with husband David Arquette.
While bringing a friend to therapy is certainly different than talking to a friend alone, it does bring up a divisive question between those who do therapy and those who don't. So who do you vent your woes to — a friend or therapist?