Do People Actually Marry Their Physical Ideal?
How Does Your Mate Differ From Your Physical Ideal?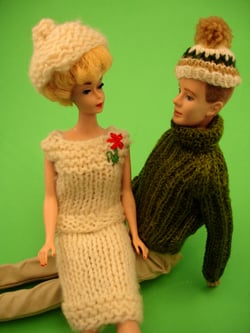 Scientists all over the world have studied how ideal body measurements correspond to those of real partners. Regardless of hair color or skin tone, Barbie's measurements prevail as the ideal female body.
Of course, that woman is as elusive as a real-life Ken. So who are we actually settling down with? Researchers at the University of Sheffield in England and the University of Montpellier in France found that actual mates — for both women and men — don't resemble our ideals in height, weight, and body mass index.
Yet despite men's Barbie measuring tape, women feel they're settling for less more often. So let's forget how perfect his personality may be for a minute. Whether he's bald or short, how does your settling soulmate differ from your physical ideal?
Source: Flickr User tinker-tailor