Do You Behave Differently When Single?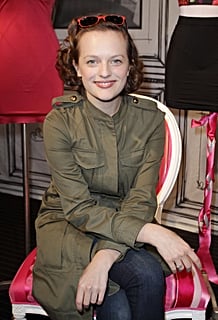 It was surprising to hear Mad Men star Elisabeth Moss split from husband Fred Armisen after 10 months of marriage but true nonetheless.
So when she was spotted out partying with friends after a show during New York Fashion Week, the New York Post declared her in "single-girl mode." That's to say she was having fun and looking fantastic — "like she had lost some weight."
Now I've certainly lost weight after breakups, but it had more to do with being in depressed mode rather than "single-girl mode." The idea that women somehow dress better, look better, and are better when single has always bothered me. As if going out to pick up men is a mission, like hitting up all three bars on your Saturday-night itinerary, and we let ourselves go once taken. If anything I try harder when I'm in a relationship, because I know there's someone specific, whom I care about, to impress.
In honor of National Singles Week (this week!), I want to know: do you change it up when you're on your own?