Do You Prefer a Simple Life, or Life in the Fast Lane?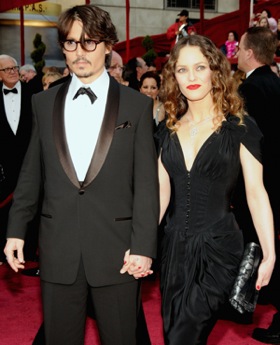 Today we got a peek into the simple life of Johnny Depp thanks to an interview he did with French magazine VSD. Johnny says he lives a "truly simple existence" in the south of France with his partner Vanessa Paradis and their children. Here are some of my favorite quotes:
"When I wake up I go look at my garden. I go see if my vegetables are growing, if certain flowers have started to bloom."
"With Vanessa and the kids, we live in a sort of little village in the south and I have the impression of being in paradise. It's a property of about 30 acres and you know what I do there? Absolutely nothing."
"Where will we go for a walk? Should we eat at the house with them or maybe go for a picnic? These are the problems we face there."
While I agree that this sounds like absolute paradise, some people might get a little bored. I know friends who just can't sit still on vacation, so the idea of living a slow, simple life, rather than a fast-paced city life probably wouldn't appeal to them. Where do you stand?